Nun waren wir schon zum zweiten Mal in Chicago und dieses Mal habe ich mich davor informiert wo es die besten Donuts und das beste Sushi gibt. Ich zeige euch hier die fünf leckersten Plätze der Reise:
The Goddess and the Baker
Gleich bei unserem Airbnb um die Ecke habe ich dieses Café entdeckt. Es gibt leckere Acai Bowl, Morning Sandwiches und Zimtschnecken. Sie haben auch eine große Auswahl an glutenfreien Süßigkeiten. Unterzuckert verlässt man dieses Café jedenfalls nicht.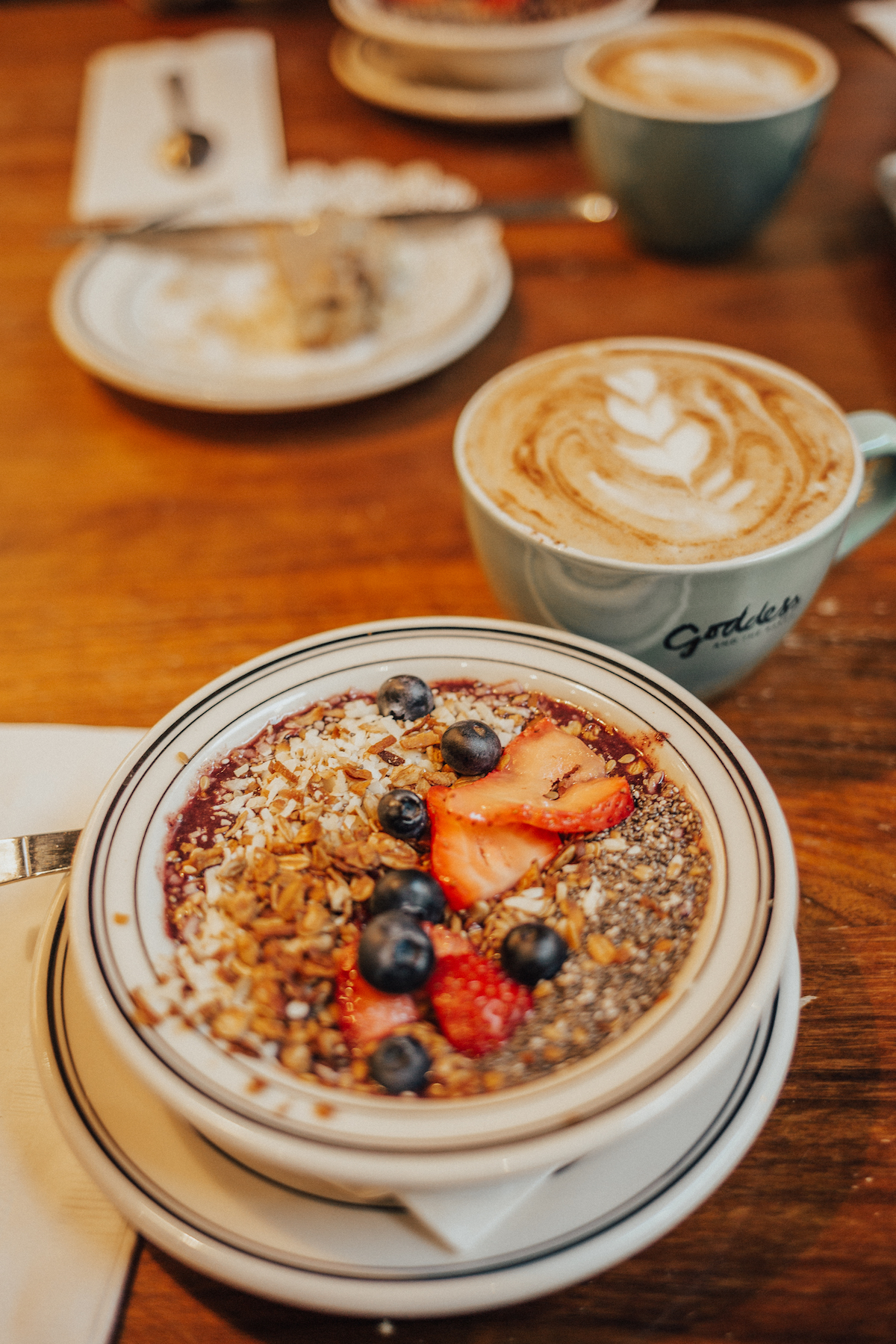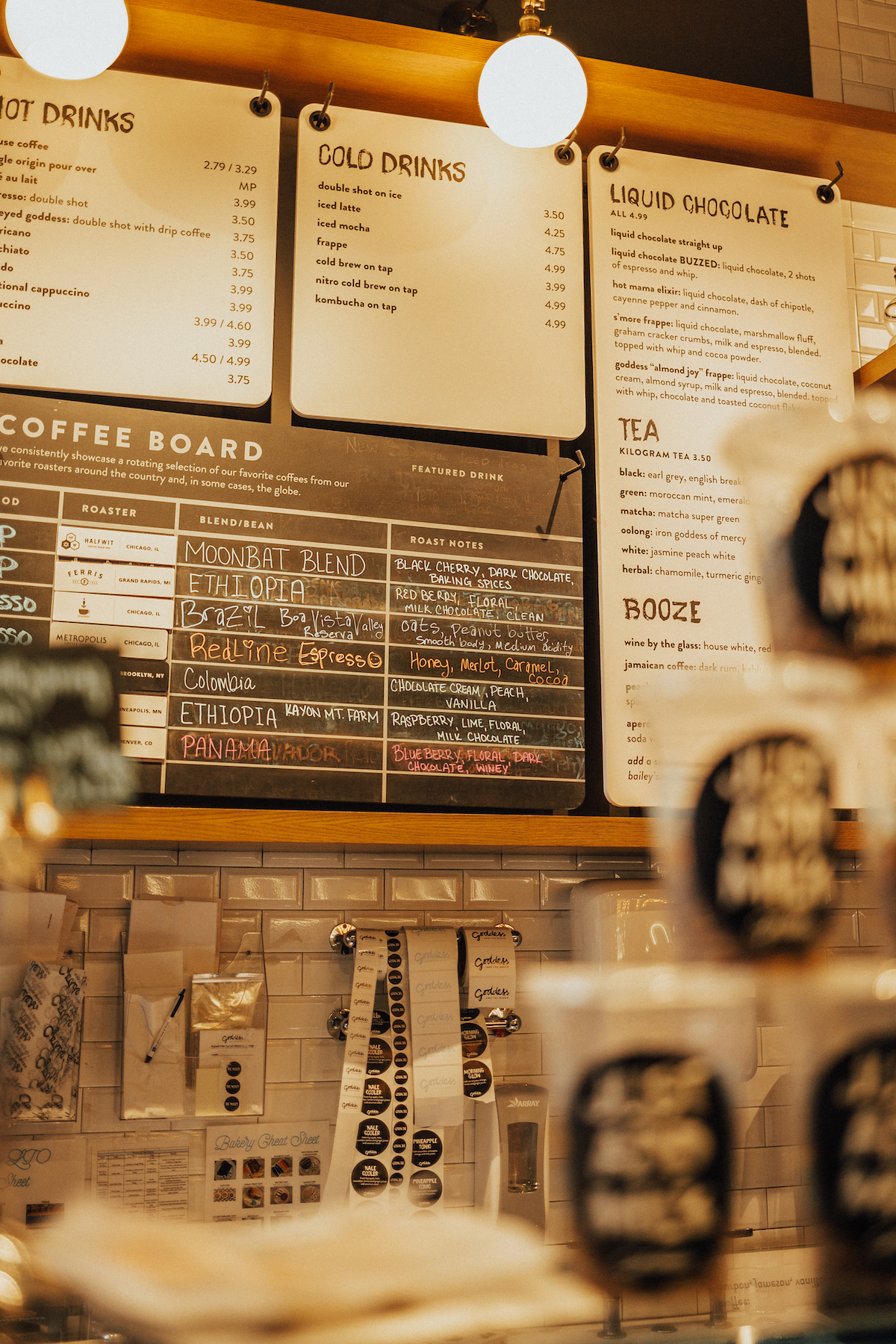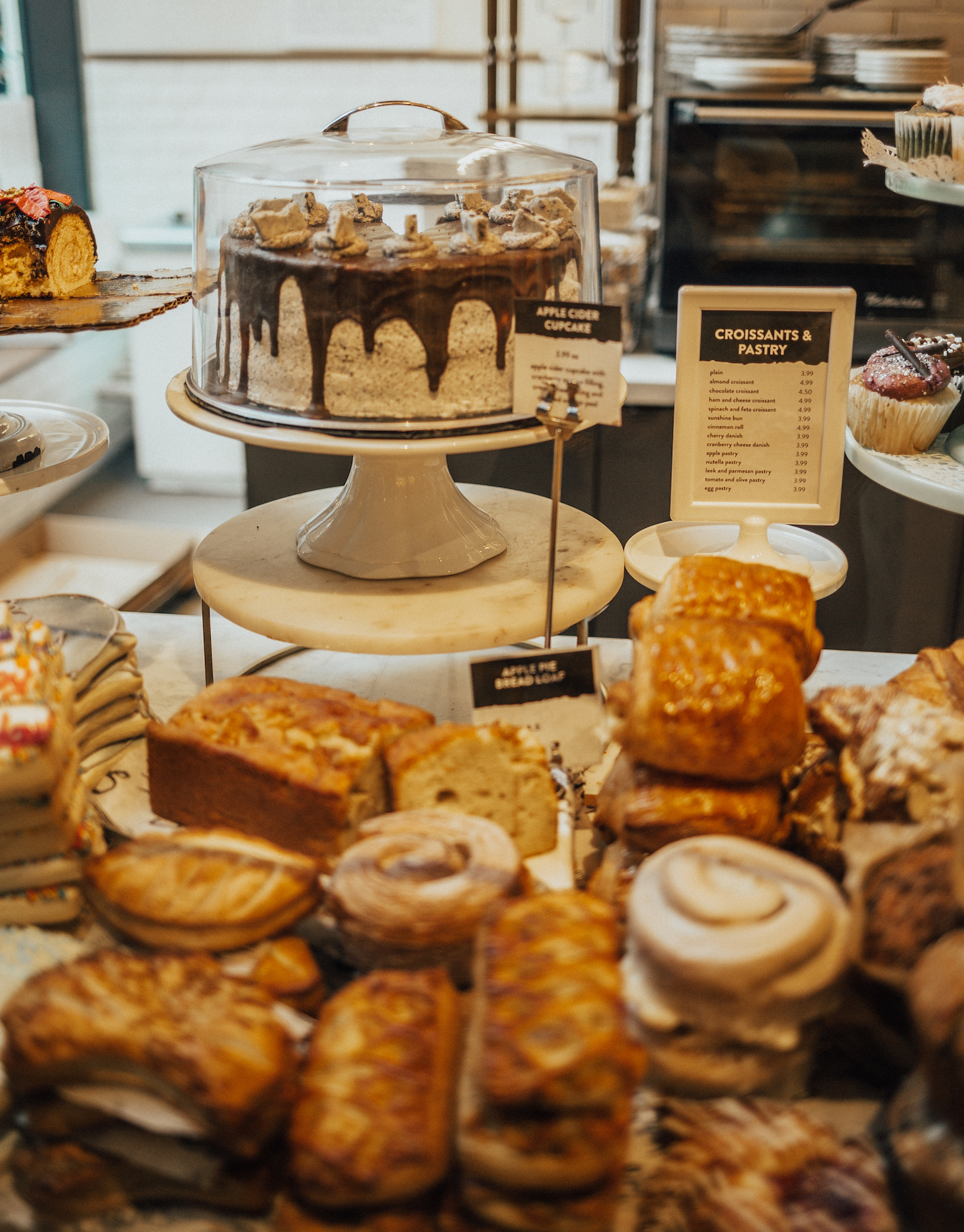 Stan's Donuts
Stan's Donuts gibt es schon seit den 60er Jahren. Es gibt keinen Donut den es nicht gibt. 😉 Egal was euer Donut-Herz begehrt, ihr werdet es hier finden. Dazu einen Kaffee oder Tee und der Vormittag ist gerettet.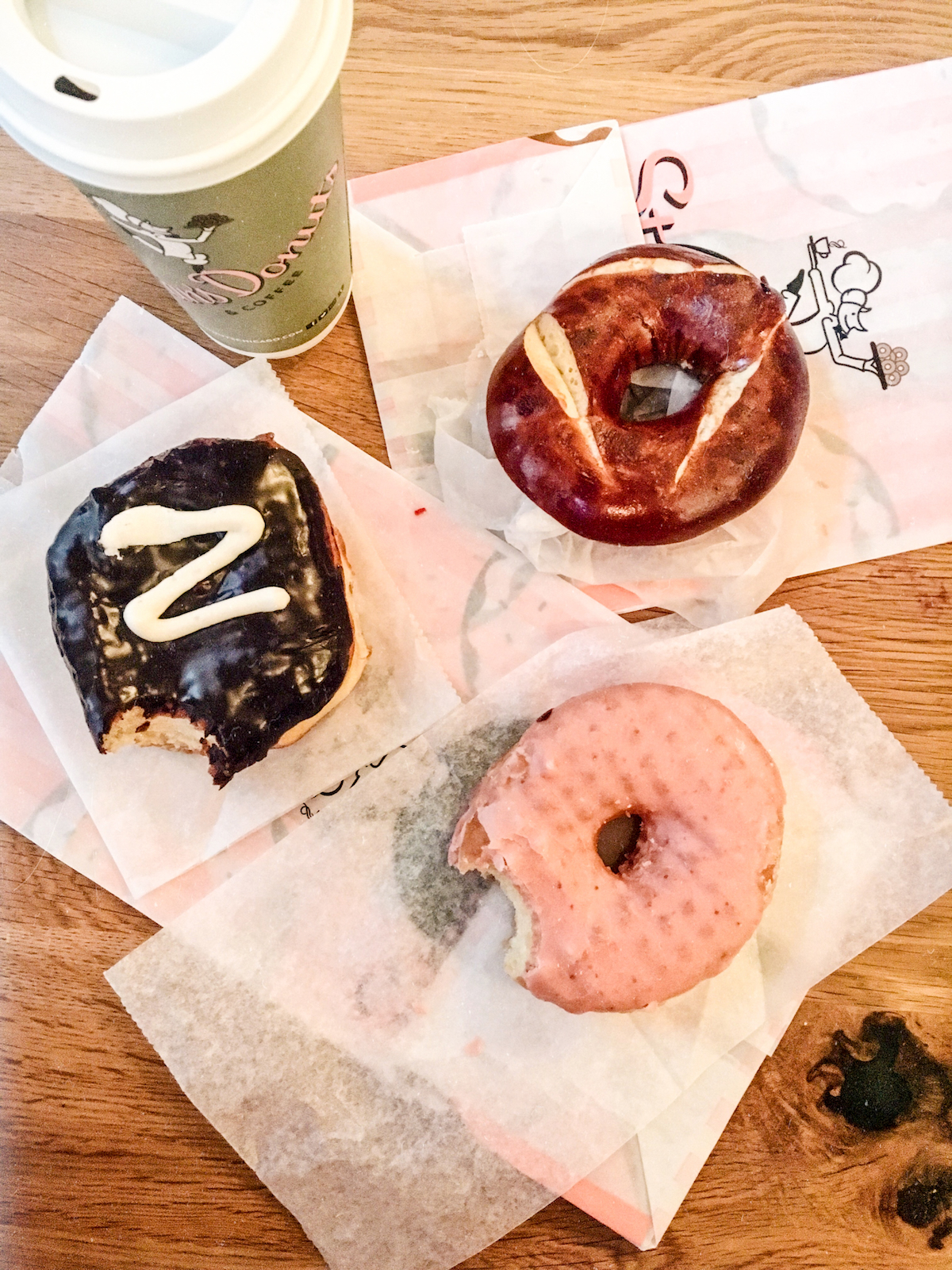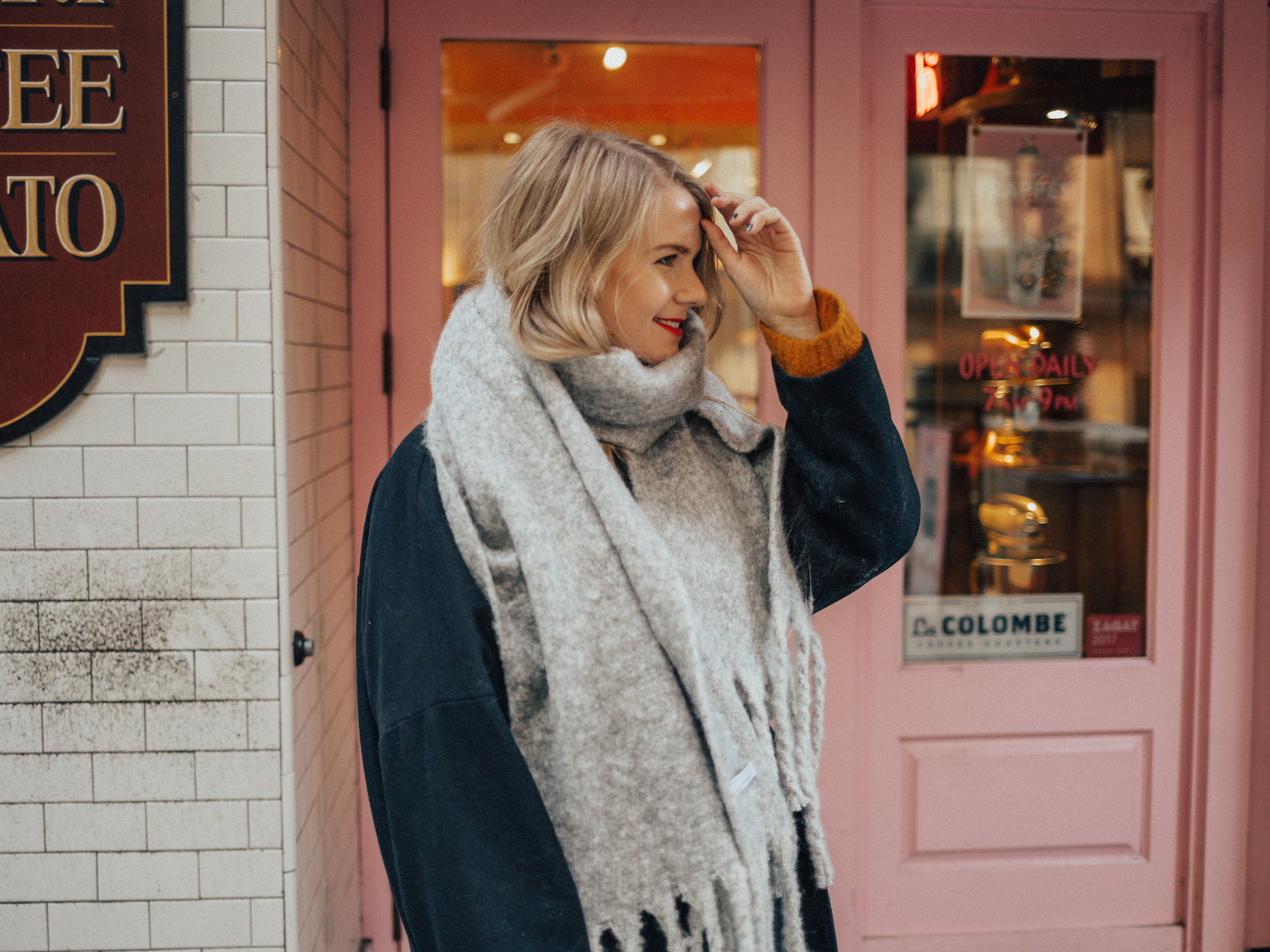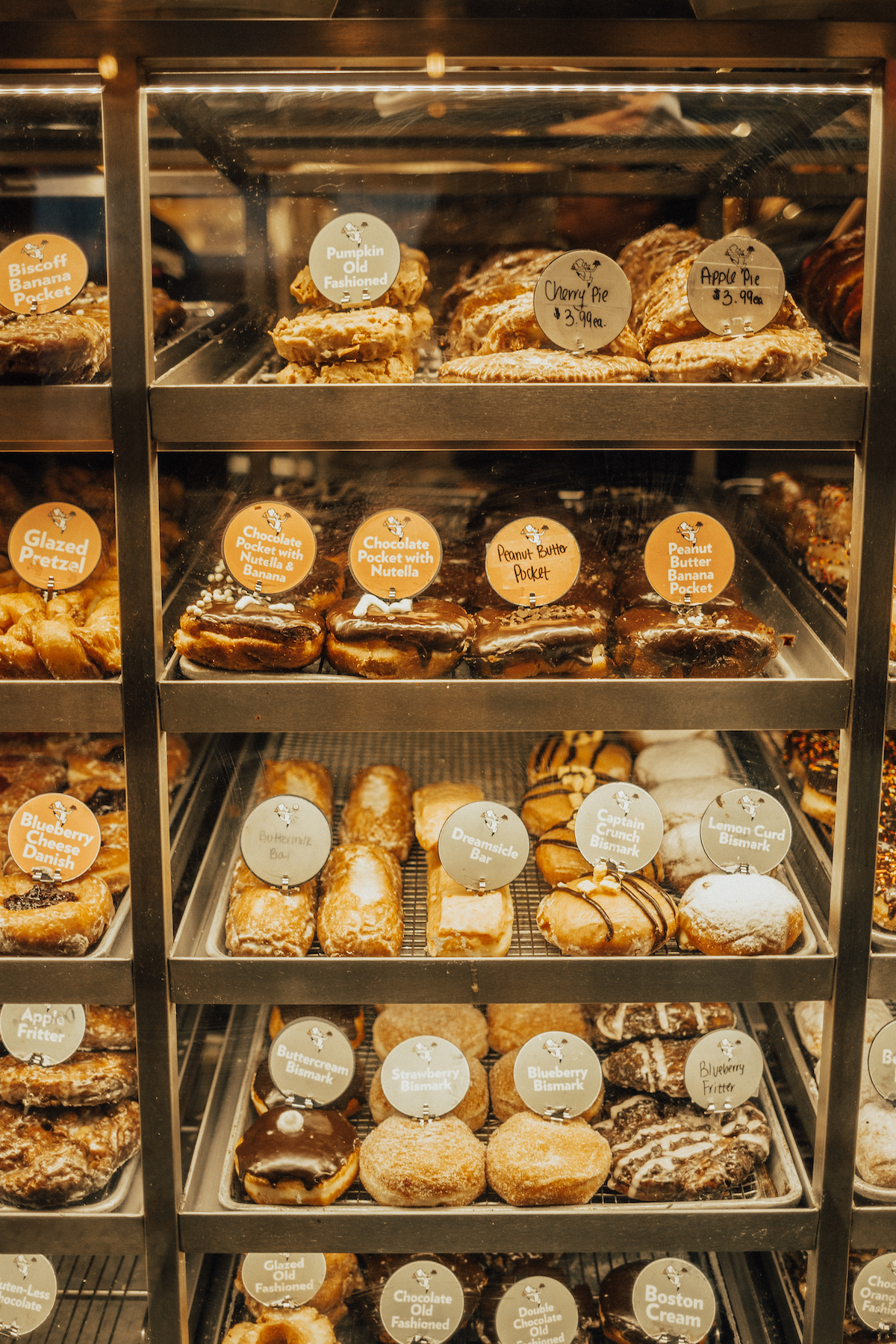 Hot Woks Cool Sushi
Direkt an der Michigan Ave haben wir dieses Restaurant entdeckt und waren gleich zwei Mal dort. Von Außen wirkt der Eingang eher klein, aber es gibt jede Menge Sitzplätze. Wir haben uns durch die gesamte Karte probiert und egal ob Sushi, Poke Bowl oder Fried Nudles – es war alles deliziös. Umbedingt vorbei schauen!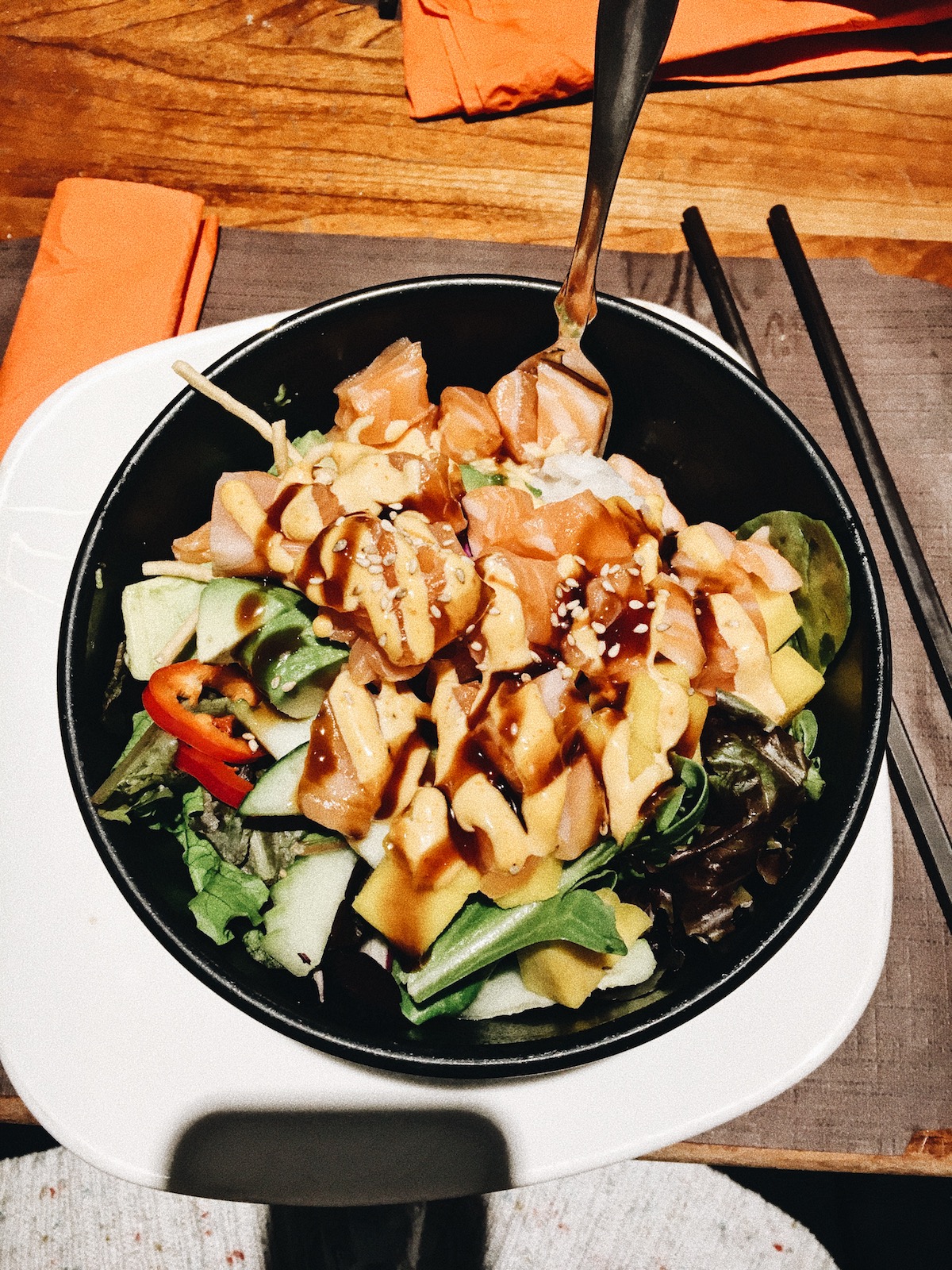 Lou Malnati's Pizzeria
Was man in Chicago auf jeden Fall gegessen haben muss: Deep Dish Pizza. Das wissen nicht nur Ted und Marshall aus HIMYM. Die klassische Deep Dish Pizza wird mit viel Käse, Tomatensauce und Wurst belegt / befüllt. Wir haben uns eine kleine zu dritt geteilt und waren bis am Abend satt. Die Pizza ist super lecker: der Boden ist knackig und der Käse zieht sich wie in einer animierten Werbung. Hallo Kalorienbombe, tschüss Bikinifigur.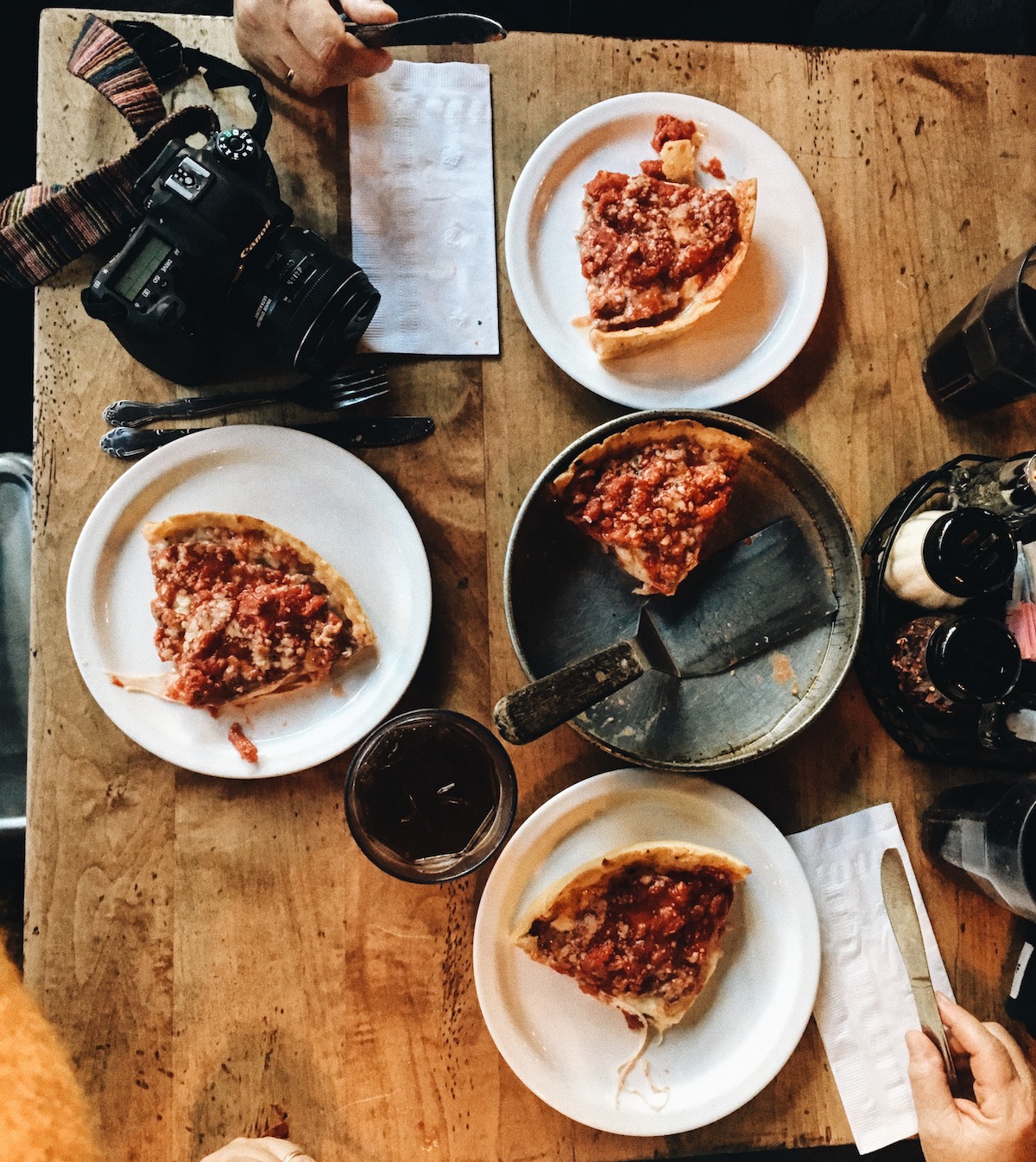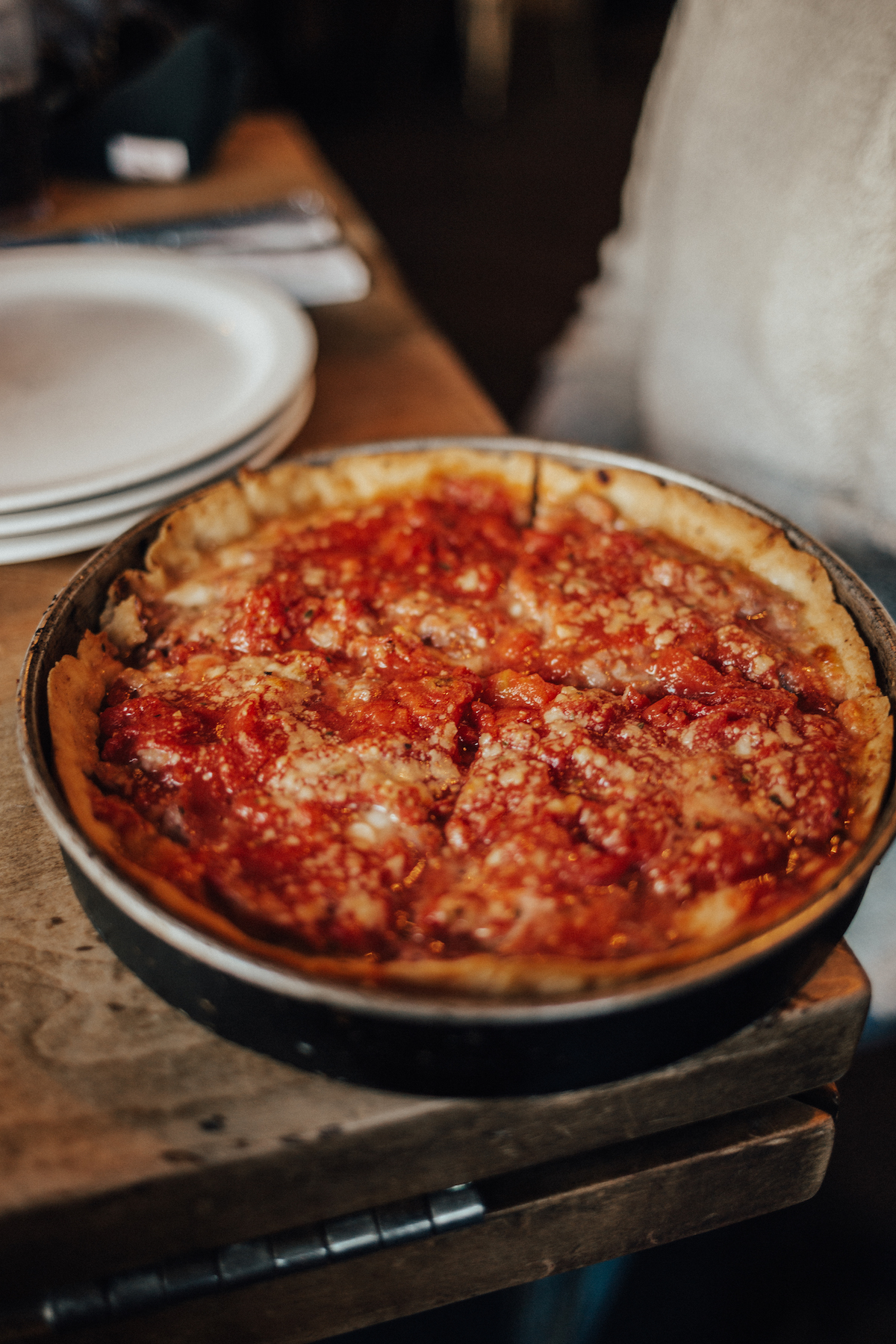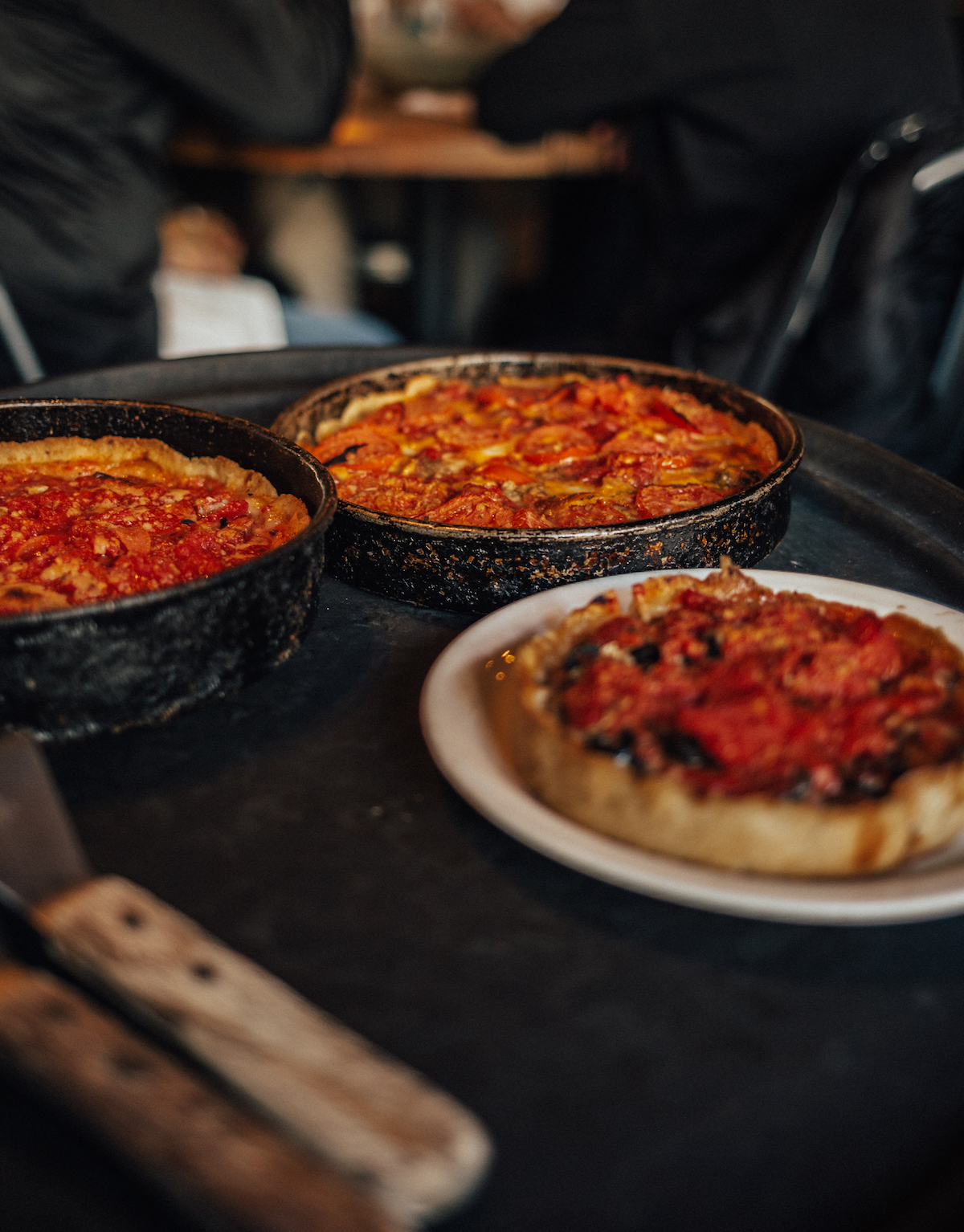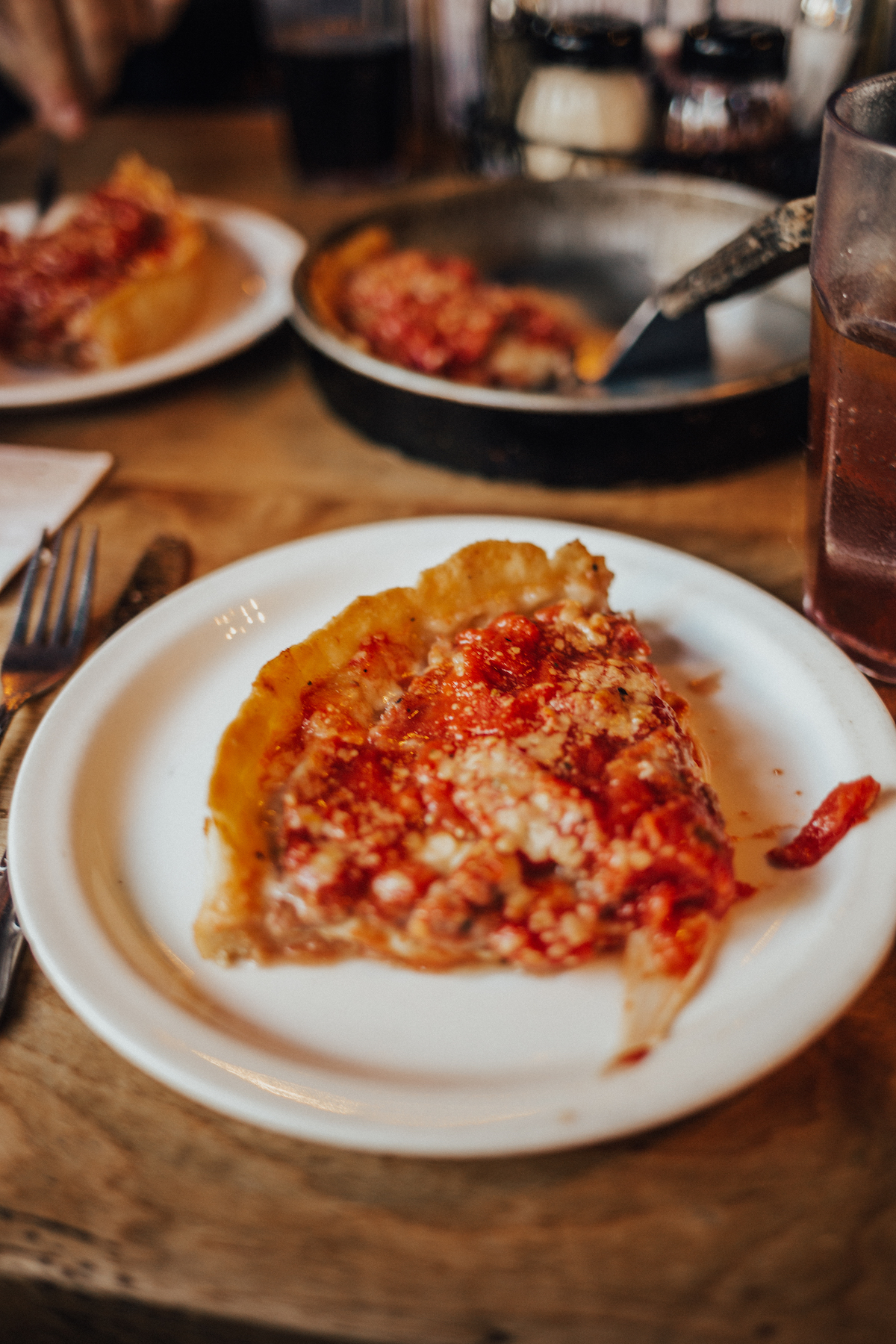 Morton's Steakhouse
Um unseren ersten Kongresstag zu feiern wollten wir uns am Abend ein kleines Steak gönnen. Und wo kann man das besser als im Morton's – als Nachspeise gab's Schokokuchen mit flüssigem Kern!!!! OMG der war so gut! (sorry, das Steak war so schnell weg, deswegen gibt's kein Foto 🙂 )